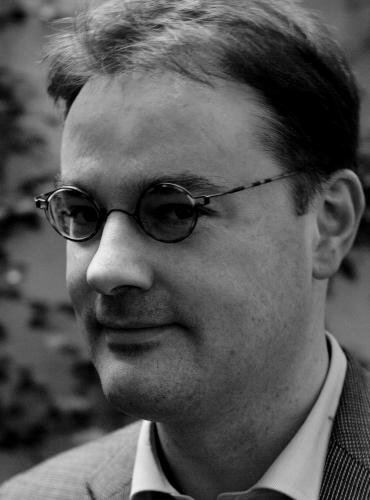 Jörn Leonhard
Professor Dr. Jörn Leonhard, born 1967, studied Modern History, Political Science and German Language and Literature in Oxford (Master of Studies 1992) and Heidelberg (M.A. 1994). After completion of his Ph.D. (Heidelberg 1998) he taught Modern European History as a Fellow and Tutor in Modern History at Wadham College Oxford from1998 to 2003. He was awarded a major research grant from the Historisches Kolleg in Munich in 2003/04 to allow him to complete his German Habilitation, which is successfully submitted to the Philosophy Faculty at Heidelberg University in 2004. He was appointed Friedrich-Schiller-Reader in Modern European History at the University of Jena in 2004 and received a call to the Full Chair in West European History at the Historical Seminar of the Albert-Ludwig's-University in Freiburg im Breisgau in July 2006.
Chronologically, his main research interests include European and Transatlantic History from the 18th to the 20th century with particular reference to comparative history, transfer, and entanglement analyses. Thematically and methodologically he has worked in the fields of comparative historical semantics, history of experiences, history of discourses and arguments.
His publications include over 70 articles and a number of edited volumes on themes of comparative European history (inter alia: Nationalismen in Europa: West- und Osteuropa im Vergleich, Wallstein: Göttingen 2001), as well as a comparative analysis of the concept of liberalism in European comparison from the late 18th century to the second half of the 19th century (Liberalismus. Zur historischen Semantik eines europäischen Deutungsmusters, Oldenbourg: Munich 2001) and a major study of the relation between war experiences and nation-building concepts in Europe and the United States from the 1750s to 1914 (Bellizismus und Nation. Kriegsdeutung und Nationskonzepts, in Europa und den Vereinigten Staaten, 1750-1914, Oldenbourg: Munich 2007, in print).
He is currently working, together with Ulrike von Hirschhausen (Hamburg), on a comparative history of multiethnic Empires in the 19th and early 20th century. This project received a major research grant by the Gerda Henkel Foundation in 2006.
He received the German History Prize of the University of Oxford in 1992, the Research Prize of the German Historical Institute London 1998 and the Wolf-Erich-Kellner Prize of the Friedrich-Naumann-Foundation 1999, both for his dissertation, as well as the Werner-Hahlweg-Prize for his Habilitation in 2006. He held Research Fellowships at the German Historical Institutes in London 1995/6 and Rome 1996, was a Visiting Fellow of the Humboldt Foundation at the German-American Center for Visiting Scholars in Washington DC in 2001 and received a Senior Research Fellowship at the German Historical Institute Washington DC in 2003. In 2002 he was elected a member of the Royal Historical Society London. He is one of the editors of the Journal of Modern European History and a member of the international editorial committees of the Ricerche die Storia Politica and the Contributions to the History of Concepts. Together with Terry Ball and Wyger Velema he is chief editor of the new series Studies in the History of Political Thought (Brill, Leiden/Amsterdam).
Contact:
Prof. Dr. Jörn Leonhard, Historisches Seminar, Universität Freiburg, Werthmannplatz, D-79102 Freiburg/Breisgau, Germany
Tel.: +49/ (0)761/203-3424 (direct), 203-3421 (Secretary), Facsimile: 203-3464
e-mail:
Homepage: www.geschichte.uni-freiburg.de/lehrstuehle/leonhard